Take a 'Mystic Voyage' with us!
September 15 @ 7:00 pm

-

9:30 pm

$59.00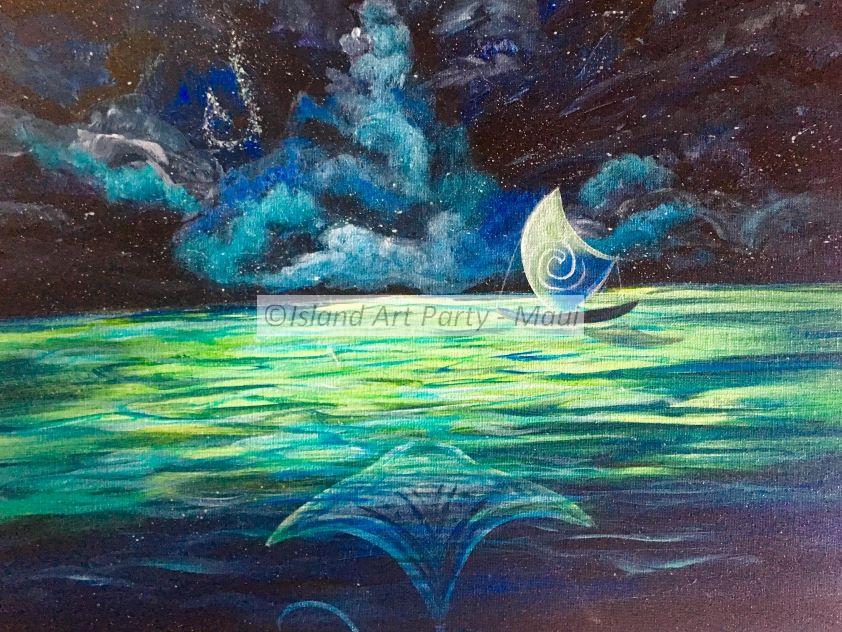 Everyone pays at the door, this registration is just to hold your place. This class is for ages 16 and older only.
All online reservations show the regular price…all Kama'aina and kids discounts and coupons will be honored during check-in at our studio.
To receive your Kama'aina discount, you MUST present a valid Hawaii ID, Hawaii Driver's License, or military ID
We have a 24-hour cancellation policy. You may cancel 24 hours or more prior to a session, but if you cancel within 24 hours or are a no-show, your credit card WILL be charged for the seats that were booked. If you fail to show up by the scheduled start time, we reserve the right to sell your seat(s) to another customer. Please call us if you're running late.
Payment is made at our studio when you check in, and you can pay individually, or as a group.
Ages 16 through adult are welcome at all classes. Ages 8 and up are welcome at selected afternoon classes as noted on our calendar.
We reserve the right to cancel a class if we have fewer than 6 paying customers signed up. We normally make the decision whether to hold a small class approximately 3 hours prior to the start of class, and will contact you at the phone and/or email address you gave us. We will also do our best to contact you earlier to let you know of the possibility of a cancellation, however sometimes it's very fluid…we can have last minute additions and cancellations. Mahalo for understanding.